dadagildaeugene
Recent Books on Dada
Roger CARDINAL, Gwendolen WEBSTER - Kurt Schwitters: A Journey Through Art
As with many members of the early twentieth century avant-garde, Schwitters' output was varied, partly by inclination but also due to the circumstances of the period. He had turned to abstraction during his art education and by 1918 his work was attracting enough interest for art to become a living. Associated with but never a member of Dada, he was widely connected with leading figures of European avant-garde art and design such as El Lissitsky, Theo van Doesburg and Jan Tschichold. By 1919 his art work had become Merz (a chance shortening of Kommerz und Privatbank) incorporating collage and assemblage, and evolved to include poetry, drawings, pictures, the journal, and installations such as the Hanover Merzbau; but alongside this he ran a successful advertising agency and contributed to the development of the New Typography. A confident self-publicist, his views on art, and his works themselves, gradually put him in conflict with a Germany moving progressively towards National Socialism. Schwitters fled Germany for Norway in 1937, and had to flee again to Britain after the occupation of Norway in 1940. Initially interned in the UK, he moved to London in 1941, and then to Ambleside in the Lake District. He died in Kendal in 1948.
March 1, 2011
Hatje Cantz
160 pages
£35, 39.80 euros
ISBN-10: 3775725113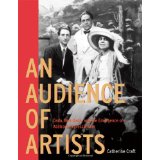 Catherine CRAFT - An Audience of Artists: Dada, Neo-Dada, and the Emergence of Abstract Expressionism
An Audience of Artists has a great deal to offer a reader interested in Abstract Expressionism, its possible forerunner, Dada, and its later development, Neo-Dada, if indeed that was the case. I have my own doubts about this line of thought, but Catherine Craft has amassed a great deal of information and documentation and writes clearly and knowledgeably.
Jim Burns
12 juin 2012
328 pages
University of Chicago Press
42,04 euros
ISBN-10: 0226116808
Greg CURNOE, Robert FONES - Cutout - Shaped Collages 1965-1968


Of constant relevance to Curnoe is how [...] Picabia, Hausmann, Schwitters, Ernst, Arp, Heartfield, Höch, Man Ray, Dove, Cornell, Motherwell etc. coalesced loose commercial matter, refuse and processes into their work [...]
2011
107 pages
(Exhibition catalogue: January 22 - April 17, 2011)
Museum London (Ontario Canada)
ISBN: 9781897215139
Franticham's Assembling Box Nr. 22
Visual Poetry and Works Inspired by Fluxus
A5 box with contributions from 23 invited artists from 9 countries
Visual poetry, collages, prints, multiples and objects
40 copies signed and numbered 1/40 to 40/40
March 2013
Price: 70 euro / 100 $ / 60 UK st.
Books can be ordered by e-mail to Info@redfoxpress.com
or by paying to Paypal to info@redfoxpress.com
Remco HEITE - Dada in Drachten
About the contacts between the brothers Thijs and Evert Rinsema from Drachten with artists Kurt Schwitters and Theo van Doesburg.
SUBJECTS: Rinsema, Thijs (1877-1947)
Rinsema, Evert (1880-1958)
Schwitters, Kurt (1887-1948)
Doesburg, Theo van (1883-1931)
Arts, Dutch -- Netherlands -- Drachten -- 20th century
Dadaism -- Netherlands -- Drachten
2011
Oosterwolde, Netherlands: Stichting Nobilis
Language(s) : Dutch; Flemish
95 pages : black, white and colour illustrations
17,50 euros
ISBN : 978-94-9084702-9
Erin C. GARCIA - Man Ray in Paris
During a career that spanned more than fifty years, two continents, and work in many media, Man Ray (1890-1976) produced a large body of photographic images that continue to command our attention. This volume presents his early work in New York in the 1910s, selections from his sizable Paris oeuvre in the 20s, 30s, and 50s, and photographs taken during his time in Hollywood in the 40s. Though in later years he expressed a desire to be remembered as a painter, Man Ray continued to work with photography throughout his life, pushing the boundaries of the medium with cameraless images, solarized portraits, and other innovations.
2011
J. Paul Getty Trust Publications
128 pages
18,39 euros
ISBN-10: 1606060600
GUGGENHEIM
In keeping with its educational mission, the Guggenheim Museum has posted 65 art catalogues online for free reading. These are books created and published in connection with modern and contemporary art exhibits at the Guggenheim over the past decades.
Jacques Villon, Raymond Duchamp-Villon, Marcel Duchamp

Contributions by André Breton, Raymond Duchamp-Villon, Marcel Duchamp, Walter Pach, Réne-Jean, and James Johnson Sweeney
Published in 1957
88 pages, fully illustrated
Softcover
etc.
Julian Jason HALADYN - Marcel Duchamp: Étant Donnés
Duchamp's famous last artwork, seen not as a summation of his work but as an invitation to endless interpretation. Haladyn is a writer and artist based in Canada. He teaches at the University of Western Ontario.
2010
Afterall Publishing - Collection: One Work Series
112 pages
11,47 euros
ISBN-10: 1846380596
For further information on Afterall One Work titles see
http://www.afterall.org/books/one.work/

Hannah HOCH & Gunda LUYKEN - Picture Book
Picture Book contains nineteen horizontal spreads, each of which features one poem and a corresponding collage. The photographs from which Höch sourced her image-parts are mostly in black and white. But in each composition, she added brightly colored paper fibers, whose airy strands resemble feathers— appropriate not only for the many birds that populate the book, but also for the extraterrestrial flora and fauna that exist alongside them and Höch's other chimeric creatures, who are festooned with tinted tufts.
The hybrid animals are every bit the hobbyhorse—syntheses of diverse objects that, united as a single image, receive new life in the reader's imagination. In one case, Höch uses only slightly trimmed photographs of Komondor dogs, whose long coats resemble the white, twisted cords of a mop. Their appellation, Longfringes, mimics their alien, ropy appearance, but in the context of the book, the animals become something else altogether. The transformation is aided by Höch's brief nursery rhymes; some offer light morals, others are gently subversive, but all elicit a delightful naivete.
15 August 2010
The Green Box Kunstedition
Bound: 44 pages
29,04 euros
ISBN-10: 3941644130
ISBN-13: 978-3941644137

Shelley JACKSON - Mimi's Dada Catifesto
A cat and her human pal introduce the Dada movement in this absurdist, celebratory title illustrated with eye-catching collages inspired by famous artists such as Marcel Duchamp. (Children - Grades 1-4)
2010
Clarion Books
48 pages
13,38 euros
ISBN-10: 0547126816
Mason KLEIN - Alias Man Ray: The Art of Reinvention
Contents: Mason Klein - "Alias Man Ray; Lost in translation"; Merry A. Foresta - "Man Ray and the shifting milieu of modernism"; George Baker - "Man Ray's culture industry"; Lauren Schell Dickens - "Man Ray: a cultural timeline, 1890-1976".
2010
Yale University Press
Collection: Jewish Museum
256 pages
36,80 euros
ISBN-10: 0300146833
Rudolf E. KUENZLI (editor) - Dada gb pb
A comprehensive assessment of Dada as revolutionary cultural movement and mass-media intervention. Edited by Rudolf Kuenzli, with unparalleled access to the International Dada Archive and its collection of 47,000 documents. Incorporates all aspects of Dada activity - visual arts, documented performance and writing in works by artists such as Max Ernst, Francis Picabia and Marcel Duchamp. Covers not only Western Europe and America but also Central and Eastern Europe and Japan, plus Neo-Dada worldwide. Now in paperback.
24 mars 2011
Phaidon Press Ltd
304 pages
37,95 euros
ISBN-10: 0714861138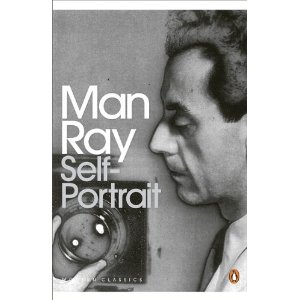 MAN RAY - Self-Portrait
Penguin Classics has had the excellent initiative of reprinting these memoirs, giving readers another chance to travel back and forth across the Atlantic between New York and Paris. Written during his final years and spanning almost eight decades, Man Ray told an amusing yet poignant tale of a life spent in the company of Duchamp, Dali, Ernst, Matisse, Hemingway, Picasso, Joyce and Giacometti, as well as Lee Miller, Nancy Cunard and Gertrude Stein.
5 April 2012
Penguin Classics
416 pages with black and white photographs
£9.74
ISBN-10: 0141195509
Janine MILEAF - Please Touch: Dada and Surrealist Objects After the Readymade
While offering an entertaining and engaging history of dada and surrealism, Please Touch presents a persuasive argument highlighting the role of "tactility," which it defines as a decentralized, fragmented, and intimate form of knowing. In this compelling volume, Janine Mileaf offers the first full-length consideration of Marcel Duchamp's readymades and their profound legacy in the transatlantic context of dada and surrealism. This book embraces a broad range of art objects: consumer items such as the urinal and bottlerack that Duchamp "sneaked" into art exhibits; flea-market assemblages fabricated by his interwar avant-garde successors Man Ray, Andre Breton, Salvador Dali, Meret Oppenheim, and others; and the bricolage boxes of American surrealist Joseph Cornell.
2010
Dartmouth College (Interfaces: Studies in Visual Culture)
312 pages
30,30 euros
ISBN-10: 1584659343
Please Touch: Dada and Surrealist Objects after the Readymade (Interfaces: Studies in Visual Culture)
is also available from Amazon.com in the United States for $26.96.
Herbert MOLDERINGS - Duchamp and the Aesthetics of Chance: Art as Experiment (Columbia Themes in Philosophy, Social Criticism, and the Arts)
Marcel Duchamp is often viewed as an "artist-engineer-scientist," a kind of rationalist who relied heavily on the ideas of the French mathematician and philosopher Henri Poincaré. Yet a complete portrait of Duchamp and his multiple influences draws a different picture. In his 3 Standard Stoppages (1913-1914), a work that uses chance as an artistic medium, we see how far Duchamp subverted scientism in favor of a radical individualistic aesthetic and experimental vision. Unlike the Dadaists, Duchamp did more than dismiss or negate the authority of science. He pushed scientific rationalism to the point where its claims broke down and alternative truths were allowed to emerge. With humor and irony, Duchamp undertook a method of artistic research, reflection, and visual thought that focused less on beauty than on the notion of the "possible." He became a passionate advocate of the power of invention and thinking things that had never been thought before. The 3 Standard Stoppages is the ultimate realization of the play between chance and dimension, visibility and invisibility, high and low art, art and anti-art. Situating Duchamp firmly within the literature and philosophy of his time, Herbert Molderings recaptures the spirit of a frequently misread artist -- and his thrilling aesthetic of chance.
2010
Columbia University Press
240 pages
Language: English
£14.44
ISBN-10: 0231147627
Francis M. NAUMANN - The Recurrent, Haunting Ghost
After a lifetime of studying Marcel Duchamp, art dealer and Dada expert Francis M. Naumann has produced his final opus on the enigmatic 20th-century artist, calling it "the end of an obsession." The Recurrent, Haunting Ghost (Readymade Press) is a 560-page compilation of Naumann's numerous essays on Duchamp, copiously footnoted and generously illustrated. (The title comes from a remark the late MoMA curator Kirk Varnedoe made to Robin Cembalest for a 1993 story.)
2012
Readymade Press
560 pages
Alec NEVALA-LEE - The Icon Thief
Marcel Duchamp and the New York Russian mafia may not seem connected to most people, but novelist Alec Nevala-Lee brilliantly ties them together in his debut novel The Icon Thief. At the center of this thriller is Etant Donnés, Marcel Duchamp's enigmatic final installation. Composed in secret, Duchamp worked on the piece for over two decades and wasn't revealed to the public until after Duchamp's death in 1968. In his novel, Nevala-Lee sheds quite a bit of light on Duchamp's Etant Donnés while also telling a story about organized crime, international conspiracy, and art trafficking. The Icon Thief has been described as "cerebral" and "exciting" by Publishers Weekly.
After graduating from Harvard University with a degree in classics, Alec Nevala-Lee spent several years as an associate at a New York investment firm before pursuing a career as a novelist. He is also prolific essayist and nonfiction writer, and his work has been featured in Salon and The Los Angeles Times.
March 2012
A Signet Book
Mass Market Paperback
416 pages
$9.99
ISBN: 0451236203
Benjamin PÉRET - The Leg of Lamb: Its Life and Works. Translated, with an introduction, by Marc LOWENTHAL

April 2011
201 pages
Wakefield Press (Cambridge MA)
12,14 euros
ISBN: 0984115536
A foundational classic of Surrealist literature, The Leg of Lamb: Its Life and Works brings together the arch-Surrealist Benjamin Péret's short prose: a smorgasbord of automatic writing and fantastical narratives that play on a medley of registers, employing everything from the cinematic antics of Buster Keaton and slapstick animation to the storytelling devices of detective novels, alchemical operations, and mythology. The Leg of Lamb consists of twenty-four delirious narratives, including the novella-length works "And the Breasts Were Dying" and "There Was a Little Bakeress". Péret's adult fairy tales bear equal allegiance to Lewis Carroll and the Marquis de Sade, and present one of the clearest examples of Surrealist humor, in which the boundaries between character and object blur, and where a coat rack, artichoke, or a pile of manure is just as likely as Napoléon, El Cid, or Pope Pius VII to take on the role of hero and adventurer.
Benjamin PÉRET - The Big Game (Le Grand jeu). Translated by Marilyn KALLET

2011
Black Widow Press Translation Series [Paperback]
357 pages
US $21.95
ISBN: 978-0-9818088-6-4
This is the first full length translation into English of Benjamin Peret's Le Grand Jeu, first published in 1928. The Big Game was Peret's best known work of the time and is still in print in France 80 years later.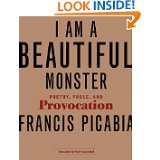 Francis PICABIA - I Am a Beautiful Monster: Poetry, Prose, and Provocation. Translated by Marc LOWENTHAL

2012
The MIT Press
488 pages [Paperback]
US $21.95
ISBN: 0262517485

A self-declared poet, painter, idiot, failure, pickpocket, and anti-artist, Francis Picabia was one of the leading figures of the Dadaist movement. Now, almost 50 years after his death, The MIT Press has released the first English translation collection of his writings.
Beginning in Zurich in 1916, Dada's beginnings as an antiwar statement against the senseless violence of World War I evolved into the first avant-garde art movement. Picabia's art and writings were always a confrontation, a reaction against the unscrupulous bourgeoisie that led Europe into war, a reaction against capitalism, the art establishment, and the establishment in general. He deliberately slaughtered syntax and deconstructed linear meaning in an attempt to purify assumptions about writing, art and the meaning of existence. [...]
Sharon Anderson
Thijs J. RINSEMA & Paulo MARTINA - Thijs/Evert Rinsema, eigenzinnig en veelzijdig (Thijs/Evert Rinsema, Versatile and Wilful)
2011
Museum Dr8888
240 pages, design Studio Marcato
24,95 euros
ISBN: 9789077169001
A book about Thijs Rinsema, De Stijl, and Dada in Drachten by the author/grandson of Thijs Rinsema and the director/curator of the Museum Drachten. The museum is in the center of the city of Drachten in the north of the Netherlands. It contains a high quality collection of modern art with works by Theo van Doesburg, Kurt Schwitters, Thijs Rinsema, Gerrit Brenner, Pier Pander and many more.
Vasile ROBCIUC - Caietele / Cahiers / Notebooks
Tristan Tzara
Contents: Volume I:
I. The avant-garde and its avatars. The dada manifestos
II. Dada and the Romanian period
III. Spontaneity and continuity in the Romanian avant-garde
IV. Dadaism, surrealism and other "isms"
V. Under the sign of contemporary avant-gardes
VI. The avant-garde and the aventures of modernity
VII. In the proximity of the avant-garde
VIII. Geared poetic creations for "Tristan Tzara Notebooks"
IX. Dada-geared and contemporary theater
Contents: Volume II:
X. Translations
XI. The avant-garde - echoes of the history of contemporary arts
XII. The avant-garde and its world of sounds
XIII. Diverse texts
XIV. Correspondence
XV. Appendix
2011
Moinesti, Romania
S.C. Docuprint S.R.L. Bacau
Volumes 1 & 2 + a CD (16 contemporary authors meeting Dada)
50,26 euros
ISSN 1584-8825
To order: <vasilerobciuccla@yahoo.com>

Michel SANOUILLET and Elmer PETERSON, editors
Marcel DUCHAMP - The Writings of Marcel Duchamp
In the twenties, Dada proclaimed that words had stopped playing around and had begun to make love. Nowhere is this more apparent than in the writings of Marcel Duchamp, who fashioned some of the more joyous and ingenious couplings and uncouplings in modern art. This collection beings together two essential interviews and two statements about his art that underscore the serious side of Duchamp. But most of the book is made up of his experimental writings, which he called "Texticles", the long and extraordinary notes he wrote for The Bride Stripped Bare By Her Bachelors, Even (also known as The Large Glass), and the outrageous puns and alter-ego he constructed for his female self, Rrose Sélavy ("Eros, c'est la vie" -- "arroser la vie" or "drink it up" -- "celebrate life"). Wacky, perverse, deliberately frustrating, these entertaining notes are basic for understanding one of the twentieth century's most provocative artists, a figure whose influence on the contemporary scene has never been stronger.
See also a recent review of the book by Ed NEWMAN
Da Capo Press Inc.
208 p.
New edition
11,06 euros
ISBN: 0306803410

Michel SANOUILLET - Dada in Paris
Now available in paperback for $19.57
Retranslated by Gillian BEAUMONT (bmt_g@talktalk.net)
Few texts have played as seminal a role in reconstructing the history of the avant-garde as Michel Sanouillet's Dada à Paris, first published in 1965, revised and expanded by Anne Sanouillet in 1993 and 2005, and now finally translated into English. Writing at a time when Dada was seen as little more than a phase in the prehistory of surrealism, Sanouillet conducted extensive archival research and interviewed many of the protagonists of that brief but groundbreaking cultural moment to provide a detailed account of the complex network of relations that, over a period of less than four years, from 1920 to 1923, brought together many of the protagonists of the European and North American avant-garde in the Dada adventure. A concise but comprehensive introduction sketches the genesis of the movement in Zurich and its rapid dissemination throughout Europe and in New York. The book then shifts its focus to the French capital, where a group of young writers – the "three musketeers" André Breton, Louis Aragon, and Philippe Soupault – formed in the poetic environment of Apollinaire's "new spirit," found a new direction for their literary research in the works of Dada co-founder Tristan Tzara and in particular in his Dada Manifesto 1918. By January 1920, Tzara was himself in Paris, where he had been preceded by Francis Picabia, and soon they, Breton and his friends, and several other artists (mostly writers) joined forces.
Sanouillet chronicles in minute detail, sometimes literally day by day, the public initiatives of the group – art exhibits, publications, and most especially public "performances" – meant to challenge and undercut the cultural values of their mainstream audiences. He also describes the rivalries that opposed Dada to other avant-garde factions (Cocteau was especially detested) and the internal divisions that eventually and perhaps predictably tore the movement apart. The narrative is well-known. By mid-1921, two antagonistic conceptions of Dada emerged: one, embodied by Tzara, identified its spirit in the pure undermining of all positive values and in the immediacy of the gratuitous gesture. The other, with Breton as its main proponent, sought to channel that destructive impulse toward the articulation of "a line of direction, if not a goal," and would eventually result in the emergence of a full-fledged avant-garde formation, namely surrealism. As the author rightly notes, in Paris, a city that by the early 1920s had seen and heckled and finally accepted every possible artistic avant-garde, Dada found itself confined to the sphere of literature (visual artists such as Picabia or Max Ernst had been formed outside France) and for the most part did not push its revolution into the wider artistic field, as in New York, or into the domain of politics, as in Germany. In its struggle with Dada, the institution of literature proved its remarkable resilience.
I said that the narrative is well-known, but it is so precisely because Sanouillet's book has played a crucial role in shaping it. Indeed, one of the reasons why Dada in Paris remains of such interest almost half a century after its initial publication is that, even in this updated edition with its references to the international consecration of Dada in the last twenty years, one can perceive behind the impeccable historical reconstruction the passions and antagonisms that in 1965 still divided the protagonists of this cultural season and of which the historian himself was by no means a neutral witness. (In one of his most scathing but also revealing comments, Sanouillet describes Breton and his faction as "champions of a respectful avant-garde, apprentice mandarins committed to playing out the futile game that would lead them from a juvenile revolution to the sanction of the Nouvelle Revue Française.") Dada in Paris is a book that deftly balances critical rigour and militant passion, the detachment of the historian and the proximity of the witness. With its immense apparatus, including some 250 letters and documents by the main protagonists and a bibliography of over 1,000 entries, it is also an irreplaceable reference work for the study of the avant-garde.
Luca Somigli in University of Toronto Quarterly
Volume 81, Number 3, Summer 2012
pp. 774-775
---
[...] By 1923 it was all over and Breton had established the surrealist movement. Sanouillet, summing up, points to the "primarily literary vocation" of Parisian Dada, while "in the United States the Dadaist revolution initially played out on the artistic plane, and in Germany on the political level." He says that Dada and surrealism "each expressed in its own way, in their entirety and complexity, the anxiety of an era and the pronounced wish of some particularly exacting minds to feel no satisfaction with partial solutions." They had their "sights on the same objective: the destruction of art, or at least of a certain conception of art." Surrealism provided a "semblance of coherence to a doctrine that had none" but it was "too often Dada without laughter."
Dada in Paris was first published in 1965, and this is a new edition, revised by Anne Sanouillet and translated by Sharmila Ganguly. The main text is supported by almost 200 pages of correspondence between Breton and Tzara, Picabia and Breton, and others. There are extensive notes and a large bibliography, plus details of on-line sources. It is obviously an essential book for anyone interested in the Dada movement generally and Paris Dada in particular. [...]
---
Anyone would think that the English-speaking world had just discovered Dada. A carnival of attention -- —both scholarly and otherwise -- —has been pitched around the international Dada movement over the past decade, resulting in an apparently accelerating Tilt-a-Whirl of Dada-oriented conferences, traveling exhibitions, anthologies and quality critical works. Fresh scholarly studies have emerged as a result of recent opportunities to access previously unavailable archival and other primary material of the movement. And classic critical and historical monographs on Dada, whose language of publication made them off-limits to many readers, are now appearing in English translation.
---
See also reviews by Ian Pindar in the Times Literary Supplement of March 16, 2010 and others.
MIT Press
Paperback publication date: 9/30/2012
Language: English
720 pages
$19.57
ISBN-13: 9780262518215
Preview of the complete text of Chapter 6: Dada's Beginnings

Calvin TOMKINS - Marcel DUCHAMP: The Afternoon Interviews
In 1964, Calvin Tomkins spent a number of afternoons interviewing Marcel Duchamp in his apartment on West 10th Street in New York. Casual yet insightful, Duchamp reveals himself as a man and an artist whose playful principles toward living freed him to make art that was as unpredictable, complex, and surprising as life itself. Those interviews have never been edited and made public, until now. The Afternoon Interviews, which includes an introductory interview with Tomkins reflecting on Duchamp as an artist, guide and friend, reintroduces the reader to key ideas of his artistic world and renews Duchamp as a vital model for a new generation of artists.
Badlands Unlimited
Paperback publication date: 01/01/2013
Language: English
110 pages
£10.76
$16.00
ISBN-10: 1936440393
Need It Now: Calvin Tomkins's Marcel Duchamp: The Afternoon Interviews